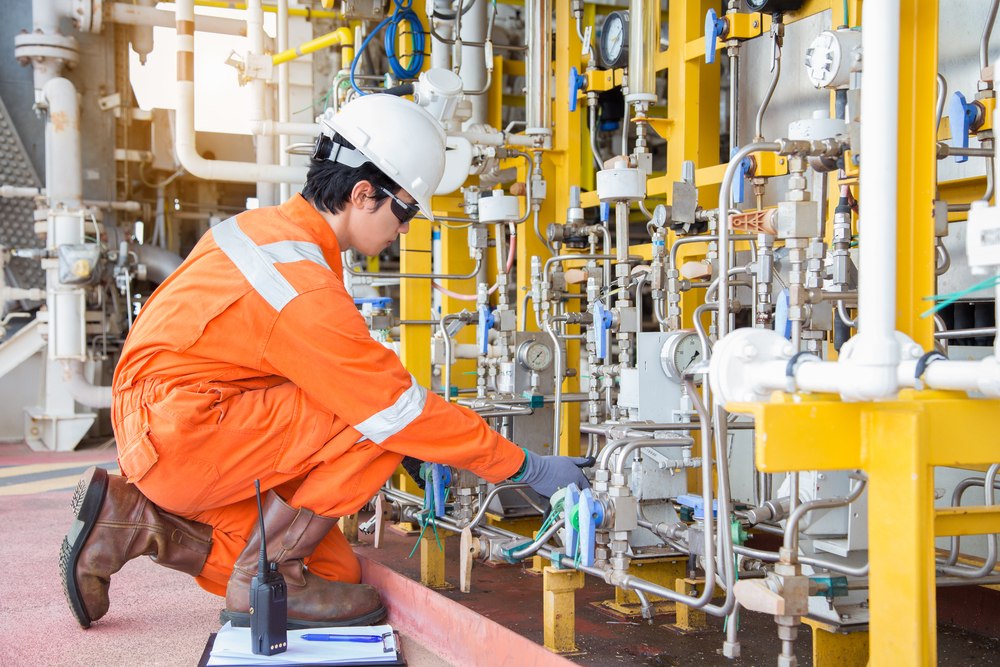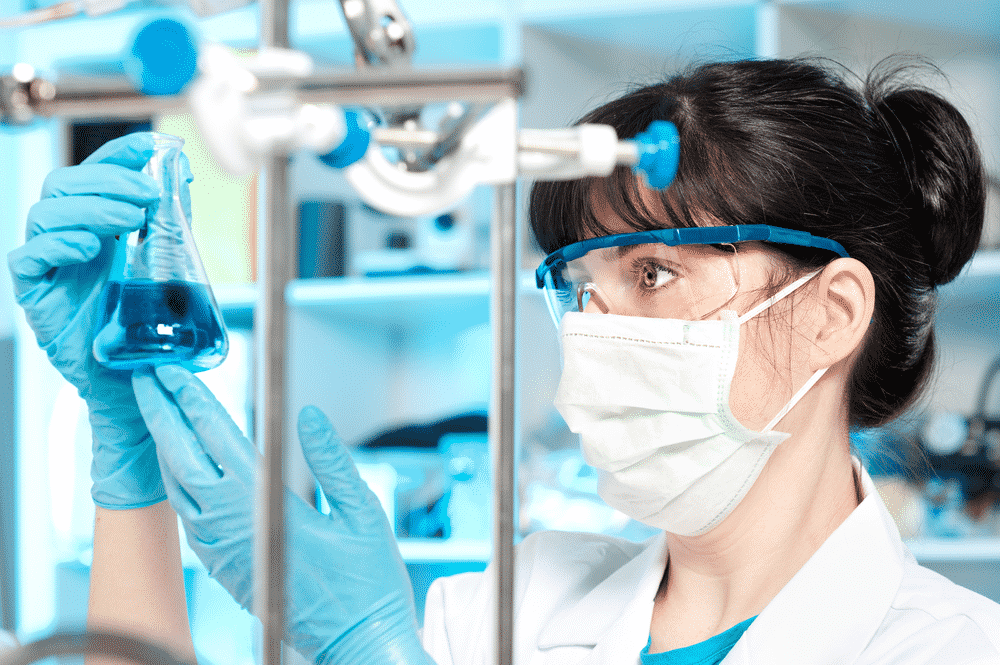 Chemical Safety_ConnectIT(2)
content
Section 41C (b) of the Factories Act 1948 as amended in 1987 has imposed specific responsibilities on the occupier in relation to hazardous processes which states that every occupier of the factory involving any hazardous process shall appoint persons who posses qualification & experience in handling hazardous substances and are competent to supervise such handling within the factory and the Chief Inspector may require the supervisor to undergo training in Health & Safety.
Realising the need of the course, this Certificate Course has been started to provide an opportunity to gain insight of safe system & procedures.
After this course, the participants will be able to discuss/identify hazards and their control that will result in the great degree of risk reduction
ConnectIT Solutions is Offering this course through DGFASLI & SBTET, Govt. of Telangana
Course Duration: 3 Months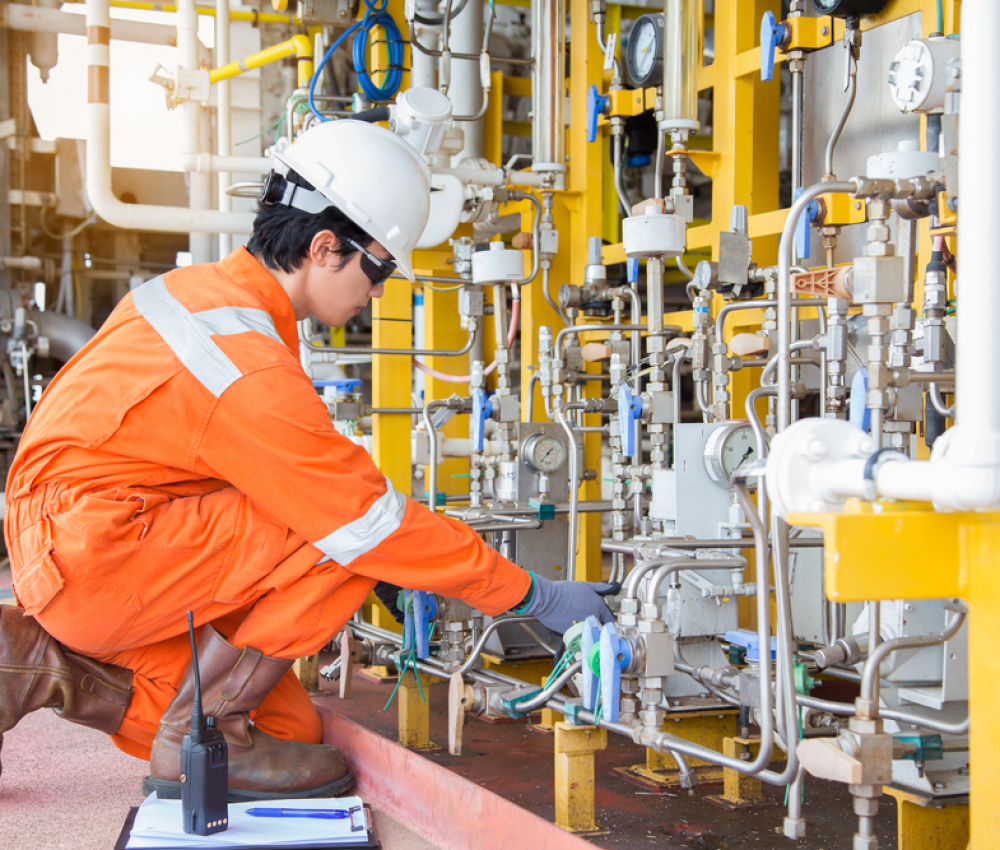 62ba3f4bea0ed
QUALIFICATION AND EXPERIENCE FOR ADMISSION
A degree with chemistry or a diploma in any branch of engineering or technology with not less than 5 years experience; or
 A master's degree in chemistry or a degree in any branch of engineering or technology with not less than 2 years experience
The experience stipulated above shall be in process operations and maintenance, in any industry wherein hazardous substances are involved.
METHODOLOGY & COURSE CONTENTS
Statutory Provision

Basic Principles of Accident Prevention

Techniques of Identification of Hazards

Control Techniques

Chemical Hazards & Specific Control Measures

Fire & Explosion Hazards

Health Hazards due to Chemical exposures

Chemical Emergency Preparedness

Motivation, Communication & Appraisal for Safety & Health

Project Work
The faculty consist of experts from various disciplines of the Institute, specialists from Industries, different Institutions & Government departments.
Minimum 85% of attendance shall be required for appearing in the written examination. Those candidates not attaining the minimum percentage of attendance shall not be allowed to appear for the written examination and shall be required to repeat the course.
62ba3f4bee4ad
Two Theory papers + one project work internal examination- 20 marks external examination – 80 marks Objective type questions – 20 Marks Short answer Questions – 20 Marks Essay type questions – 40 Marks The examinations shall be carried out by SBTET, Govt. of Telangana. The written examination shall be of three hours duration.
Award of Class/Grade
SBTET, GOVT. OF TELANGANA First Class with Distinction – 75% & above First Class- 60% & above but below 75% Second Class – 55% & above but below 60% Third Class – 50% & above but below 55%
(a) Project work/laboratory work – 20 marks (b) Oral examination based on project/laboratory work – 10 marks (c) Written examination – 170 marks The written examination shall be of objective type and of one and half hours duration.
Award of Class/Grade
The candidates passing in the examination as per the scheme given at item no. 6 & 7 above, shall be awarded the Grade as below: A+ – 75% & above A – 60% & above but below 75% B+ – 55% & above but below 60% B – 50% & above but below 55%
SAMPLE CERTIFICATE AND MEMO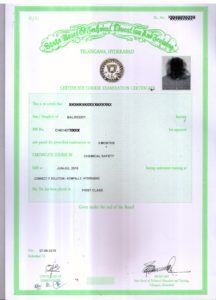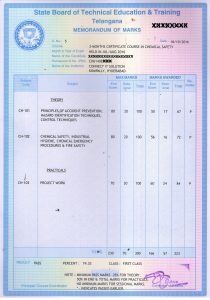 M/s Mylan Laboratories Limited

M/s Aurobindo Pharma Limited

M/s Granules India Limited

M/s Asian Paints Limited

M/s Piramal Health Care Limited

M/s MSN Laboratories Limited

M/s Dr. Reddy's Laboratories Limited

M/s Hetero Drugs Limited

M/s Hetero Labs Limited

M/s APMET Engineering Limited

M/s Mahindra and Mahindra Limited (Automotive Sector)

M/s Shodhana Laboratories Limited

M/s Granules India Pvt Limited
Bharath Ghanta

\ Really a good institute for industrial safety training for safety and EHS professional career..
Chandrakanth K

Chandrakanth K good faculty available. internship facility available for Freshers. connectit giving 100% placement assistance.ibhave completed Industrial safety course in Ay 2014-2015 after that I got job in MNC.
G Chandrasekhar Reddy

Connect it solutions is the best institute for Industrial safety course, I was passed out from IS06 batch. They have excellent faculty to provide quality of education. If you are goingto choose careers in safety department blindly Join in Connect it solutions
Bolloju Vinod Kumar

I have attended First aid training program conducted by ConnectIT. Good and super faculty explained well.
Anvesh Madineni

I am Anvesh, joined in Industrial Safety Course in the year 2013 and completed. I got a placement in MNC. I suggest Industrial Safety course for Freshers like me to enter into Safety Field. Good faculty available here
Murali Manthena

I am 7th batch student of Industrial Safety course. After completion of B.Tech Civil i joined in this course. For internship we went to Hetero labs kazipally unit. After completion of course i placed in MNC